Admin Menu
Activating your admin account from the activation email will allow you to automatically login to your website. 
The top menu will have different options, depending on the level of access granted for logged in users. 
Only Administrators will have the Manage Site and Manage Team options as seen here, so we call this menu the Admin menu.
Manage Site
Your SwimTopia managed website is set up with default website pages which are customizable to your team's needs. 
Use the Manage Site tab to start editing the content right from the these pages on your website. 
» See the Managing your website tutorial section to get started.
Manage Team
To configure your website settings and manage all aspects of your team, click Manage Team from the top Admin menu on your public website.
You are now in the Team Management console.  
Use the navigation tabs to manage your team's Roster, Roles, Schedule, Registration, Communications, Site Navigation/Pages, and Reports.
» See the Managing your Team tutorial section to get started. 
Admin Settings and Tools
From top right Admin menu, click the Settings link to see a list of site-wide settings and tools.
We'll go through each menu setting in more detail below:
Team Information
Click the Team Information link to upload your team's logo, set your time zone, team name and abbreviation for use on heat sheets and meet entries. Note: Your team abbreviation is necessary to match up your team's results when you import results files. 
Select your preferred swim course length.  The course length you select will be the default course for any new/blank swim meets you create, for all relevant reports, and for times history displayed under "My Account."  In the next setting, you can enable reporting options for Long Course Meters.  (Some teams never swim LCM meets, so if this is disabled, they won't see LCM as an option under "display course" in reports).
Select whether you need to assign USS ID's to all new swimmers (you can generate them later - see the Data Maintenance Tools section below), and then verify and set your local time zone.
Click Choose File to select a logo image from your local drive to display in the header next to your team name on your website.  
Click Update to upload your logo and save your changes. Click View Site from the top right admin menu to exit the Team Manager Console and go to your home page.

Billing Contact
These fields will be auto-populated when you initially set up your SwimTopia account.  This keeps us notified about where to send your SwimTopia invoices.  If your billing contact changes, you can update it here.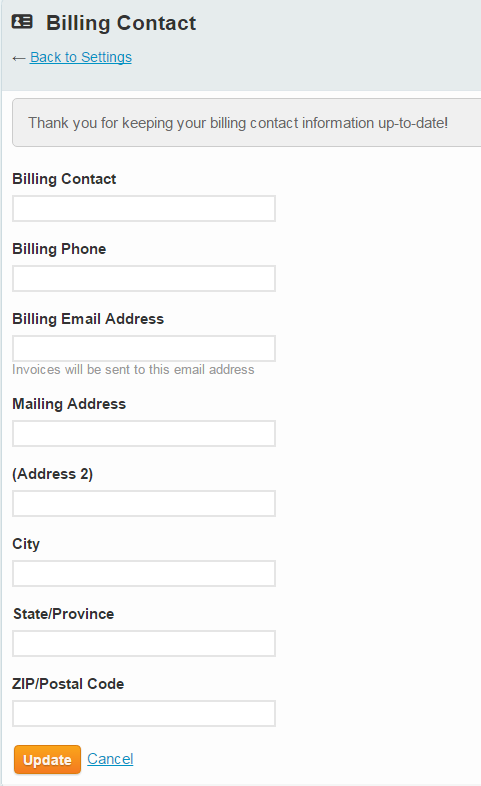 WePay Configuration
See the WePay Configuration tutorial for more info on setting up WePay to collect online credit card payments for Online Store orders, as well as registration and RSVP fees.
Uploaded Files
Your website includes a cloud-based storage system, for any files, images, reports, etc. that are not on your website.
Click Add File to upload a file from your local drive. After the upload, right-click on the link to copy and share.
Athlete Age Groups

Athlete age groups are used to group athletes by age range and gender.  We offer pre-defined athlete age groups, but you may edit these age groups, remove them altogether, or add new ones.

Note:  Instead of Athlete Age Groups, high/middle school teams will see a menu option for School Year Athlete Groups.
See our article about using Athlete Age Groups or School Year Athlete Groups for more information about how to manage and use our Age Group features.
Athlete Roster Groups
Athlete roster groups are user-defined groups to organize athletes into arbitrary assignments, with an optional suggested age-range when needed. 
Enable/disable Athlete Roster Groups in People and Registration by using the slider button. When enabled, roster groups are available to use in Registration, People, and Communications, in addition to the default age/gender groups. 
To create a new group, click the Add Roster Group button.
Set a suggested Age Range to control which groups are offered for athletes during registration (when enabled in the registration form). You can set group-specific fees in your Registration form.
Athletes assigned to groups that are set as non-competitive (i.e. does not compete in meets) will not appear on meet roster exports or be available to sign up for meet events.
Roster groups are automatically addressable when composing a new message in Communications.
More about how and when to use Athlete Roster Groups.
Data Maintenance Tools

During registration, swimmers occasionally get duplicated when their current season information does not match previous seasons. After you have matched up records using the steps in this support article, you can automatically "de-dupe" them by clicking the De-Duplicate Athletes button.  

The Assign USA Swimming IDs button will automatically generate and save a unique ID for each athlete who does not already have data in this field.